Lighting has long been called the "jewelry of the home" by designers. Lighting fixtures are extremely decorative, conveying a particular style, but also work as pieces of architecture as they are fixtures to a room (as opposed to a couch or pillow). Further, lighting conveys warmth - a glow that can make you feel a certain way in a home.
Yes, these are also beautiful rooms, but the lighting MAKES these spaces and add a high-end appeal. From TheCoastalConfidence
As such, lighting is one of the most impactful things you can change in your home, right behind paint. And, like paint, its generally an inexpensive and easy switch.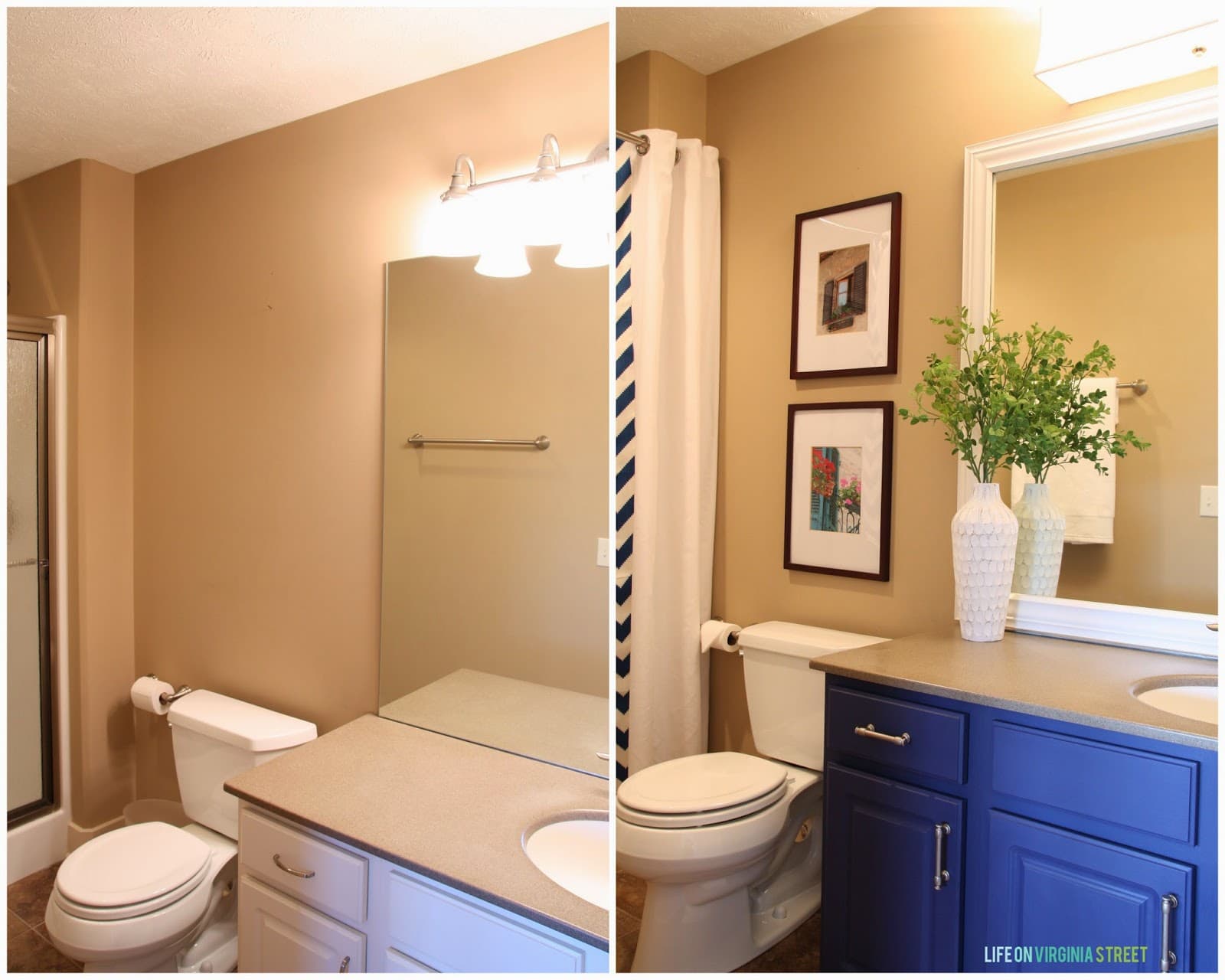 Similarly, a few small changes, including a lux new light, changed this builder-grade bath into something special. From LifeonVirginiaStreet
If you are a homeowner, switching out light fixtures is one of the best skills you can learn to add value, and an updated feel, to your home.
If you are a renter, swaping out light fixtures is also a good way to make the space feel like your own without putting a lot of effort of money into a place that isn't. Just make sure you have written landlord approval and an understanding of the wiring before making more permanent changes to a home that you don't own.
----
A few of my favorite videos!
The basics on a light fixture change for more modern wiring
However, if you have older wiring (such as aluminum or knob and tube wiring that does not have a ground wire), getting an electrician in to assist is a good idea. Plus, if you are smart, you can work alongside the electrician to get a better understanding of how to safely work with your home's wiring, if possible.
Older wiring can be frayed and have no ground wire for safety. Best to leave these repairs to an electrician, just to be safe!
Further, if there are more than one set of wires in a box (behind the light), an electrician may also be handy if you are new to electrical work.


Here is a diagram of a 3-way wire, meaning there are multiple wires coming into the fixture.
Electricians tend to charge at least $100 per light fixture to install, sometimes less for additional light fixtures, sometimes significantly more depending on what is involved.
However, for newer wiring thats relatively straight-forward, doing your own fixtures can save you lots of money and add a major cosmetic impact, improvement, equity and enjoyment to your home!